Firmware update process: B200 & B250
SwipeSimple users may receive a message that indicates a firmware update is needed. You have the ability to update the firmware for your B200 or B250 card reader from the SwipeSimple application.
If you do not update your card reader firmware you will only be able to process Swiped or Keyed Entry transactions when using SwipeSimple, until you update the firmware on your card reader.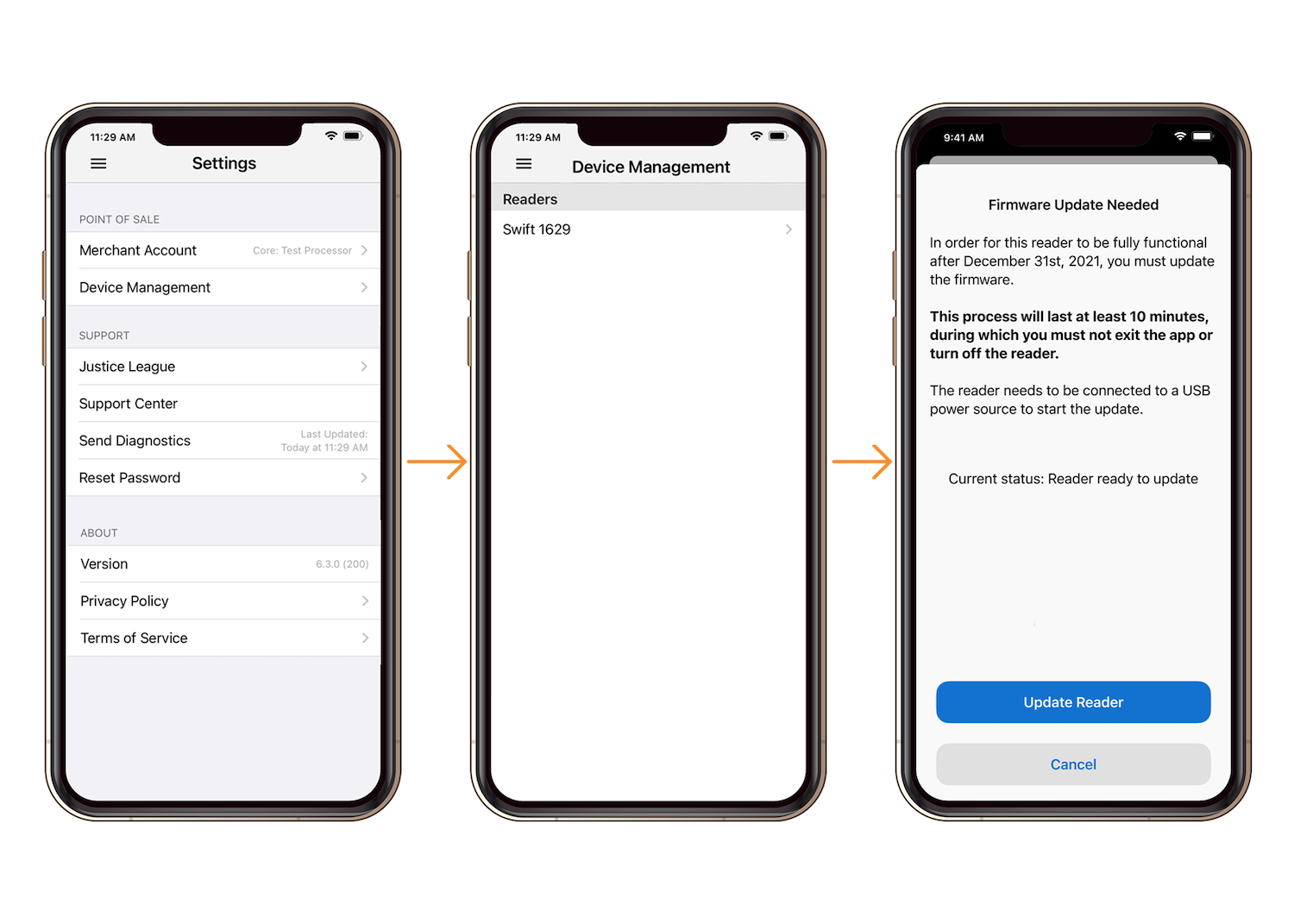 Follow these steps to update your firmware:
Download the latest version of SwipeSimple from the iOS App Store on your mobile device
Open the SwipeSimple app on your mobile device and navigate to Settings > Device Management
Plug your B200 or B250 card reader into a power source and select it from the list
Follow the on-screen prompts to update the card reader firmware
Once you tap on Update Firmware, the entire process will take less than 15 minutes. In order to ensure a successful update, you will need to:
Ensure the the card reader is plugged into a power source
Ensure your mobile device has a network connection
Keep the card reader powered on
Keep the SwipeSimple Mobile App open on your iOS or Android device
Once the firmware update is complete, you can continue processing EMV chip card transactions with your card reader.
To receive an optimized experience when accepting payments with SwipeSimple, please ensure you are always on the latest version of the SwipeSimple Mobile App.
Firmware update: A200
There is no way to remotely update the firmware on an A200 card reader.
Beginning January 1, 2022 all A200 card readers will no longer support EMV chip card transactions. After January 1, 2022, swiped/magnetic stripe transactions will be the only type of transaction available for merchants using an A200 card reader.
If you currently use an A200 card reader to accept credit card payments with SwipeSimple and would like to accept EMV chip card payments after January 1, 2022, please reach out to your Merchant Service Provider for alternative card readers or other recommended paths forward.
Not sure who your merchant service provider is? Contact our team for assistance.
FAQs
I can't update the SwipeSimple Mobile App in my iOS App Store. How can I update my card reader firmware?
If you cannot update the SwipeSimple Mobile App to the latest version, it is likely that you are on a version of iOS 11 or earlier that is not compatible with current SwipeSimple releases. In this case, we recommend that you update your mobile device to iOS 14 or above, then download the latest version of SwipeSimple.
How can I confirm whether my reader has up-to-date firmware?
To confirm if your reader has up-to-date firmware, navigate to Settings > Device Management in your SwipeSimple app and select the reader.
If the firmware needs to be updated, you will see an Update Firmware button at the bottom of the screen: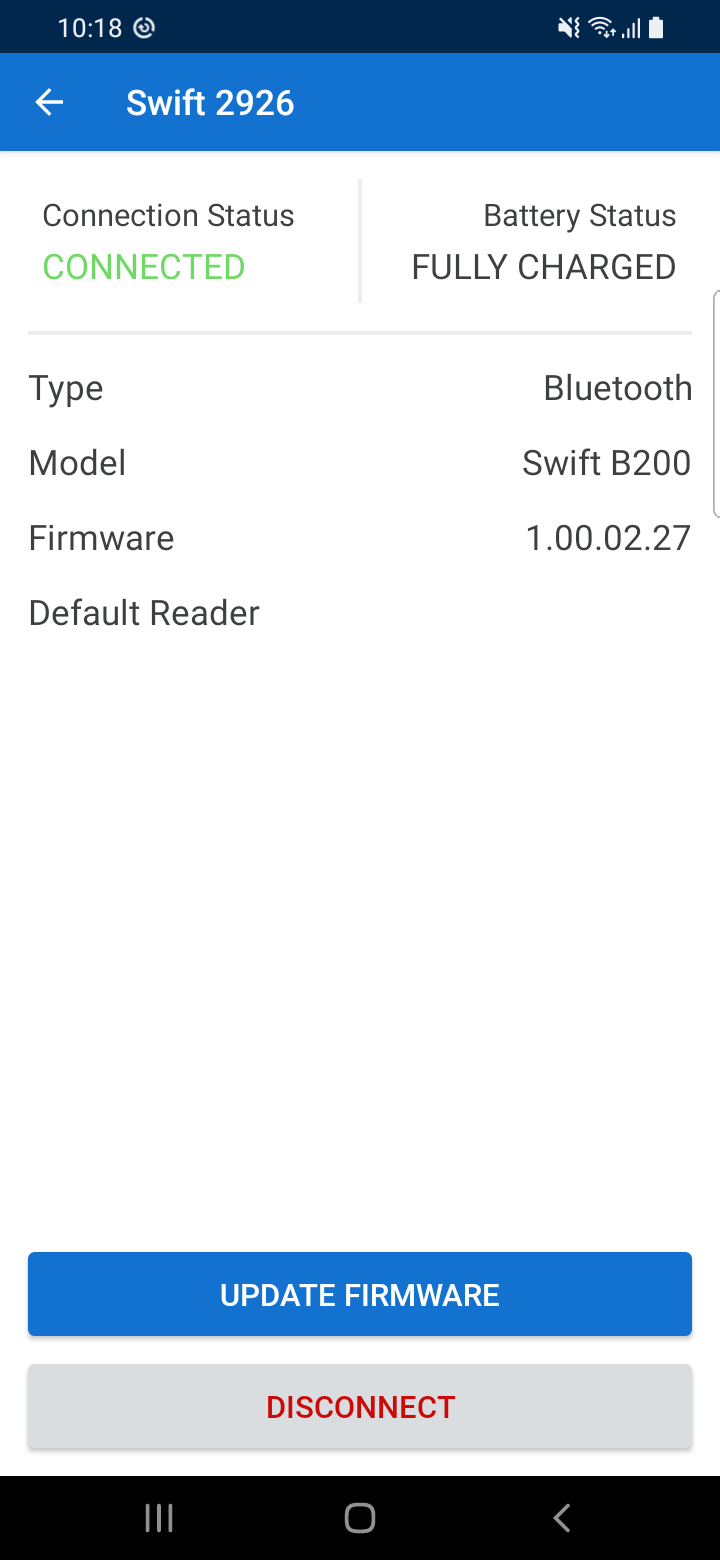 If your firmware does not need to be updated, the Update Firmware button will not appear: