This message is an informative message that conveys EMV transactions, otherwise referred to as dip and tap transactions, are not available for processing with the respective hardware. 
Swipe Card - EMV Unavailable
There are some cases in which card readers are 'Swipe Only' pending updates to payment processor certifications. Merchants who signed up through SwipeSimple Connect will see this message. Please follow the prompt above the card reader image to 'Swipe Card.'
If a SwipeSimple account is configured to process under Global East Direct or Elavon, it will not support EMV transactions and this informative message will always display.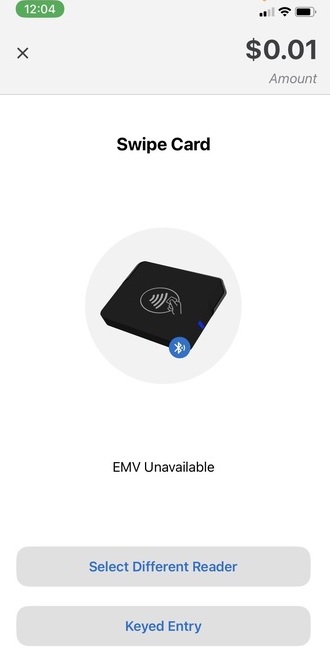 Swipe Card - EMV Unavailable Update Firmware
In some cases, EMV is unavailable due to the hardware being out of date. If an accompanying message displays on the screen to 'Update Firmware,' performing this update should bring dip and tap functionality back to your card reader.