Editing Favorites pages on your Tablet
The Favorites page on your tablet allows you to create personalized pages with your most frequently used items and discounts. This makes it convenient to access them quickly during a sale. Here's how you can edit your Favorites pages:
Accessing the Favorites Page:

Simply click on the "New Charge" tab to open the Favorites page.
Please remember that the Favorites page is only available on the tablet version of SwipeSimple and not on smartphones.

Editing Items on the Favorites Page:

To make changes, tap and hold any tile to enter edit mode.
If you want to add an item or discount to the Favorites page, tap on the "+" (plus) button.

Creating Multiple Favorites Pages:

Customize your Favorites pages according to your business requirements.
Each Favorites page can accommodate up to 20 items or discounts.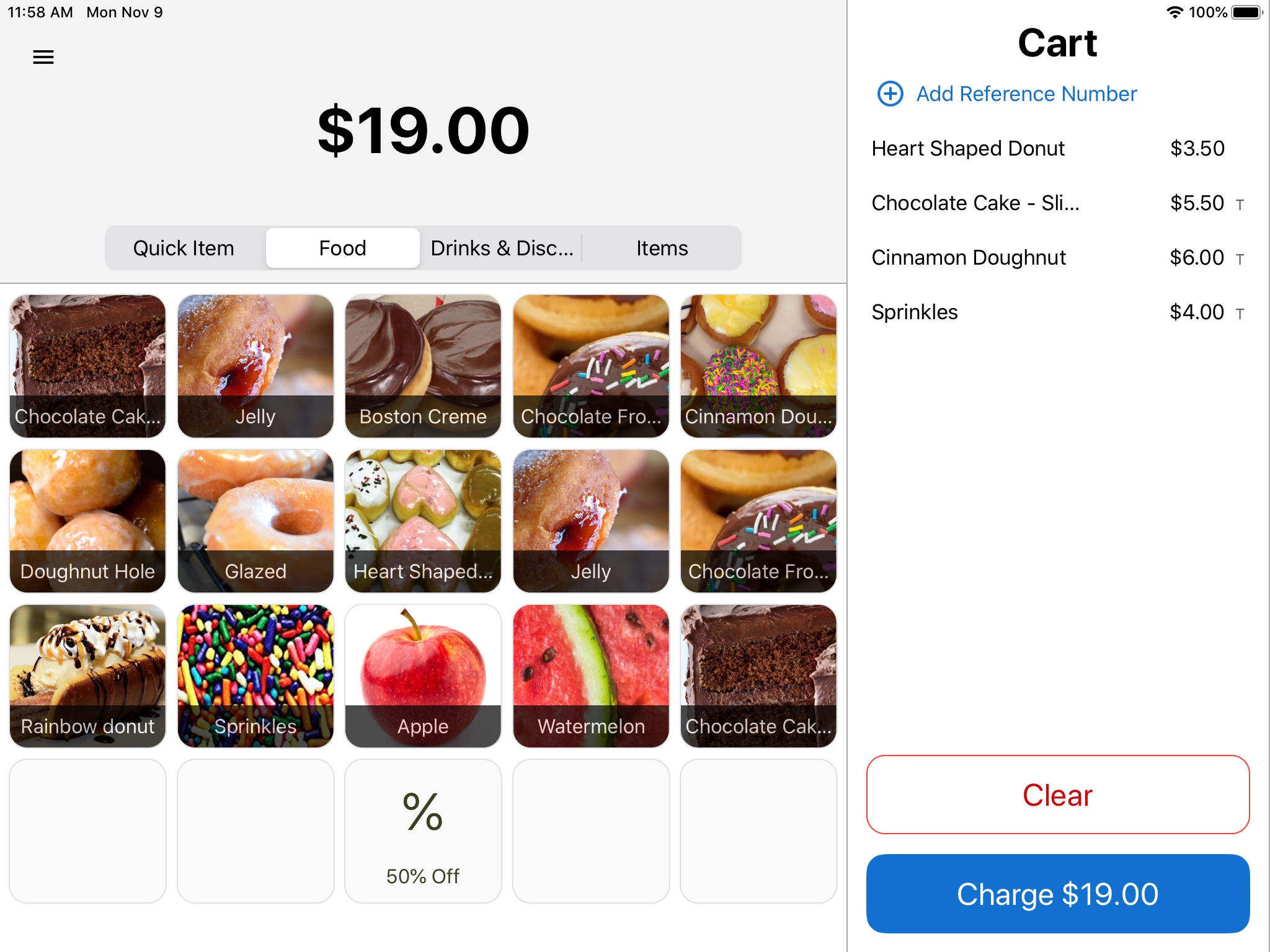 Important Information about Items:
When adding new items to the Favorites page, you can select them from your existing list of items.
If an item was created with an image, it will be displayed on the Favorites page.
For more details on creating and editing items, please visit the "Manage your items" section.
Exiting Edit Mode:
After you finish editing a Favorites page, tap on "Done Editing" to save your changes and exit edit mode.
Editing Favorites Pages from the web
If you prefer to edit your Favorites pages using a web browser, follow these steps:
Accessing SwipeSimple.com:

Log in to SwipeSimple.com using your web browser.

Navigating to Favorites:

Once logged in, go to "Item Catalog" and select "Favorites."

Adding a New Page:

To add a new page, click on any page number (1-8) on the left-hand side.
You can optionally assign a name to your Favorites page in the provided box labeled "Page Name."

Adding Items to the Favorites Page:

To add an item to your Favorites page, click on "Add Favorite Item" in any of the 20 boxes displayed on the screen.

Saving Changes:

After adding all the desired items to your Favorites page, click on "Save Changes."
Now, you will be able to view your customized Favorites pages when using SwipeSimple on a Tablet device.
Note: You can create up to 8 different Favorites pages, and each page can contain a maximum of 20 items.