SwipeSimple Terminal supports Post-Auth Tip Adjust which allows you to add a tip to a transaction after the transaction has processed, before your batch closes.
If your account is enabled to accept tips with Post-Auth Tip Adjust, your customer will have the ability to write in a tip amount on the receipt after a transaction is processed.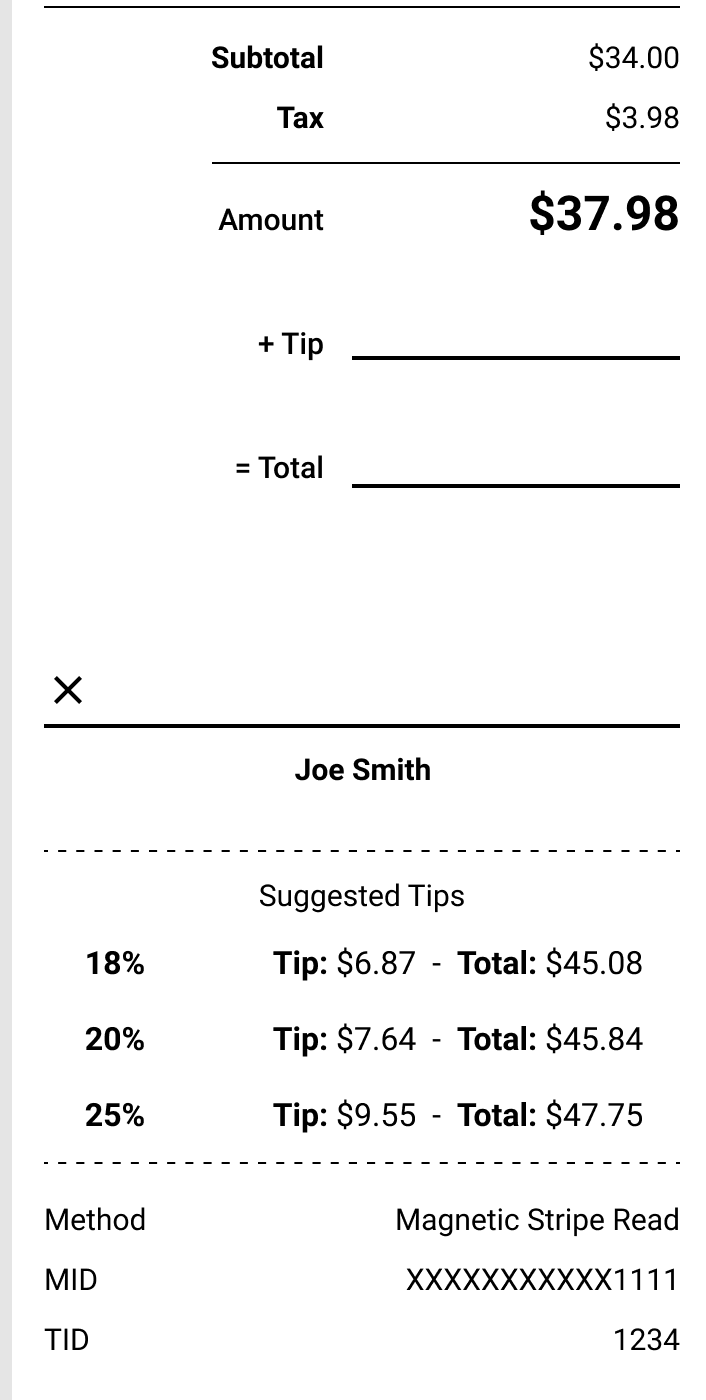 To add the tip to a specific transaction, navigate to the Current Batch screen.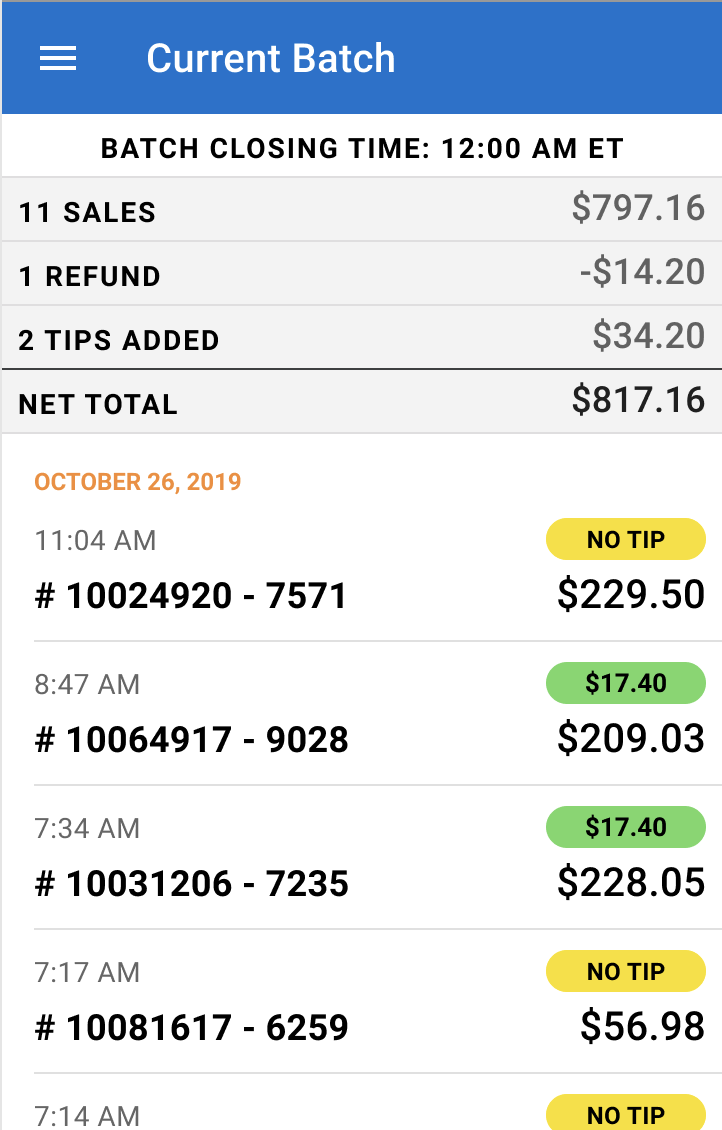 From there, tap on the transaction that you wish to add the tip to. Once added, it will show up in green above the total transaction amount and on the batch summary at the top.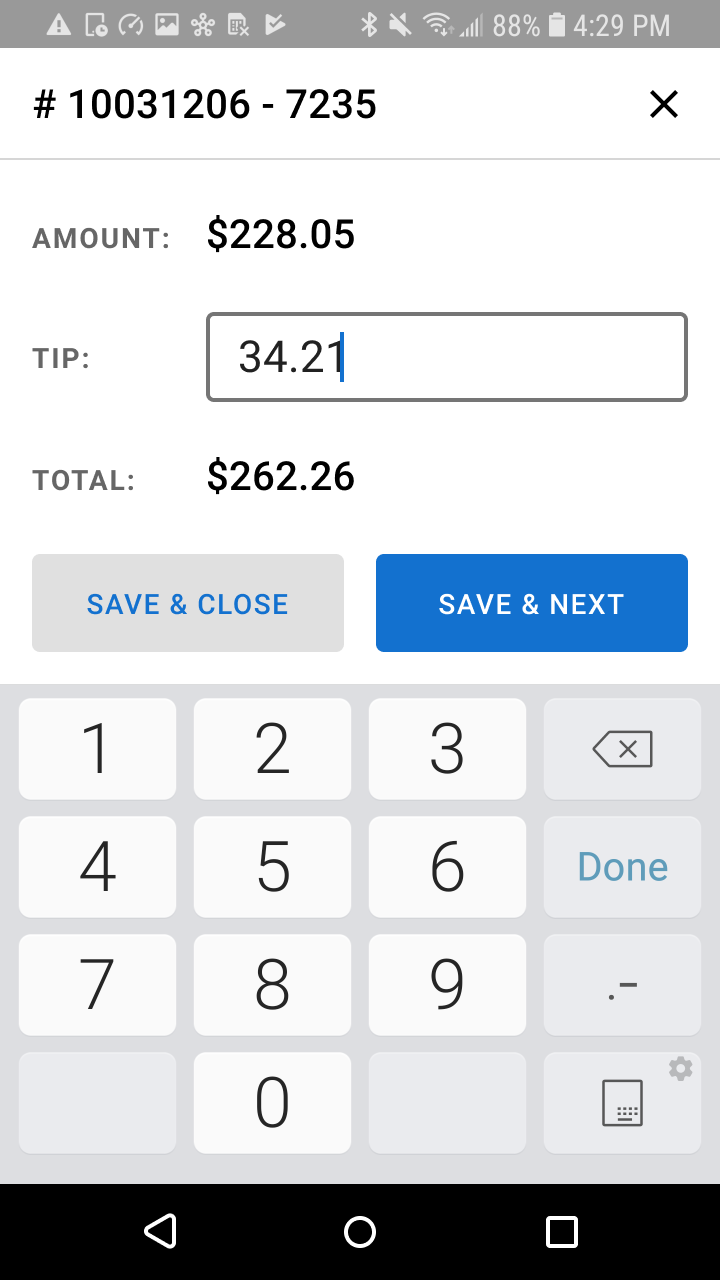 Don't know if you're enabled for Post-Auth Tip Adjust? Contact your Merchant Service Provider. Don't know who your Merchant Service Provider is? Just click the orange ❓Help button on the bottom right corner of your screen and we'll help you find them.