This feature is only available for merchants using SwipeSimple Mobile Application V6.3.0 and above who process through TSYS or FirstData.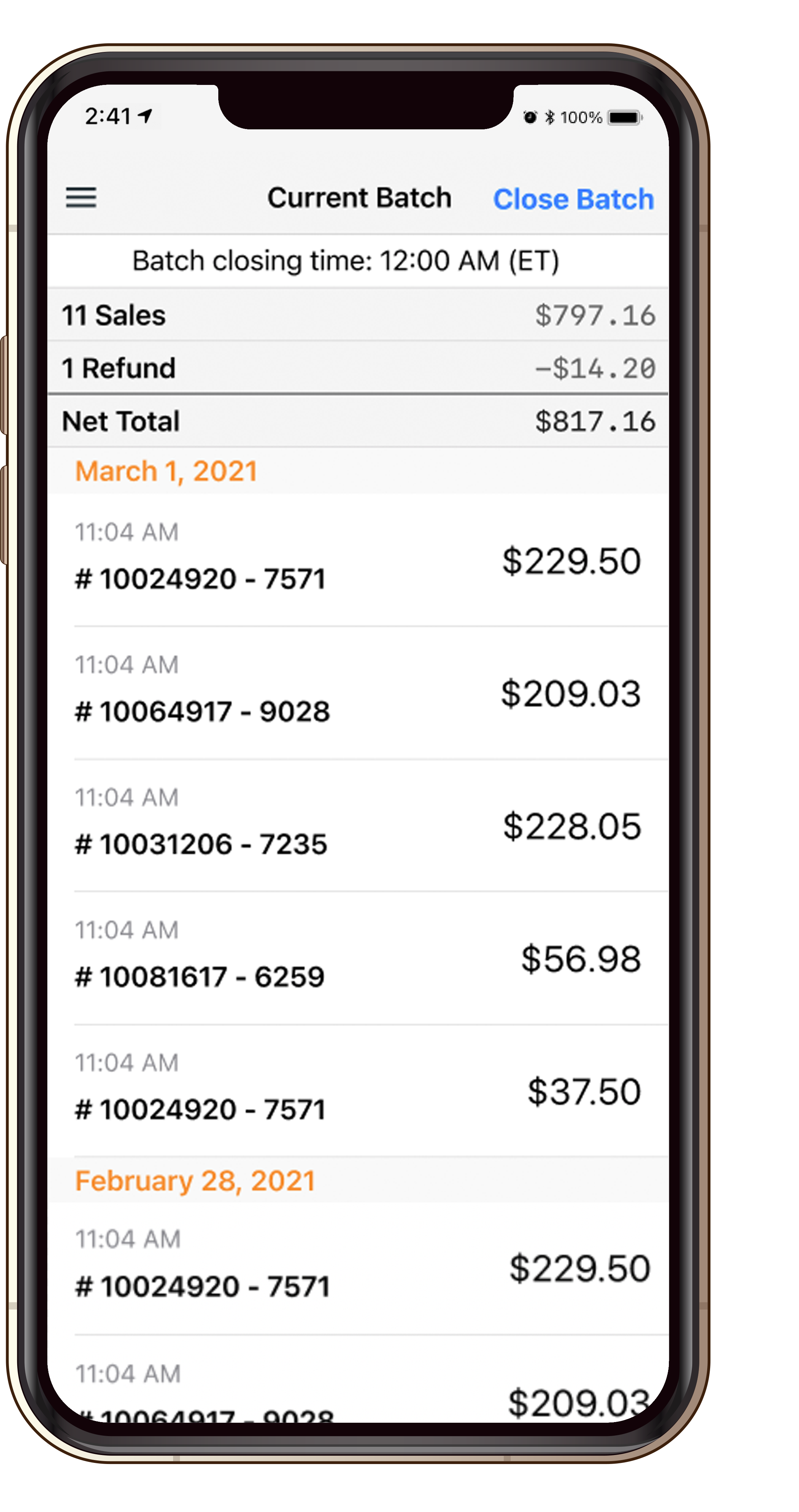 To access your Current Batch screen, follow these steps:
Open the side menu of the SwipeSimple Mobile app.
Click on the option called "Current Batch".
The Current Batch screen provides an easy way for you to view all the transactions included in your current batch. It shows the following information:
• Total transaction amount in the batch
• Total tip amount in the batch
• Total refund amount in the batch
• Your scheduled batch time
If you want to manually close your batch before the automatic batch time, you can do so from the Current Batch screen. Just tap on "Close Batch" located at the top right of the screen.
When you tap on "Close Batch", you will be asked to confirm if you wish to close your batch early. If you decide to close it early, SwipeSimple will attempt to close the batch again at the scheduled batch time. Any additional transactions you make after manually closing the batch will be settled at the automatic batch time.

If you want to change your automatic batch time or find out which processor your account uses, you should contact your Merchant Service Provider. If you don't know who your provider is, click the orange ❓Help button at the bottom right of the screen and write Who's my Merchant Service Provider? in the message box.