SwipeSimple supports Level III Interchange Qualification on the Virtual Terminal for Merchants running specific types of transactions and who process through certain processors. Qualifying Level III transactions may have lower interchange fees for business-to-business and business-to-government transactions.
Currently, this feature is available on merchant accounts that process through Worldpay from FIS, formerly Vantiv and TSYS. If you don't know who your processor is, contact your Merchant Service Provider.
To enable Level III from SwipeSimple Dashboard:
Click on Account Settings

Select the Transactions tab 

Ensure that the Collect Tax settings are set to Yes

Check the box for "Prompt for Level III data on potentially eligible transactions"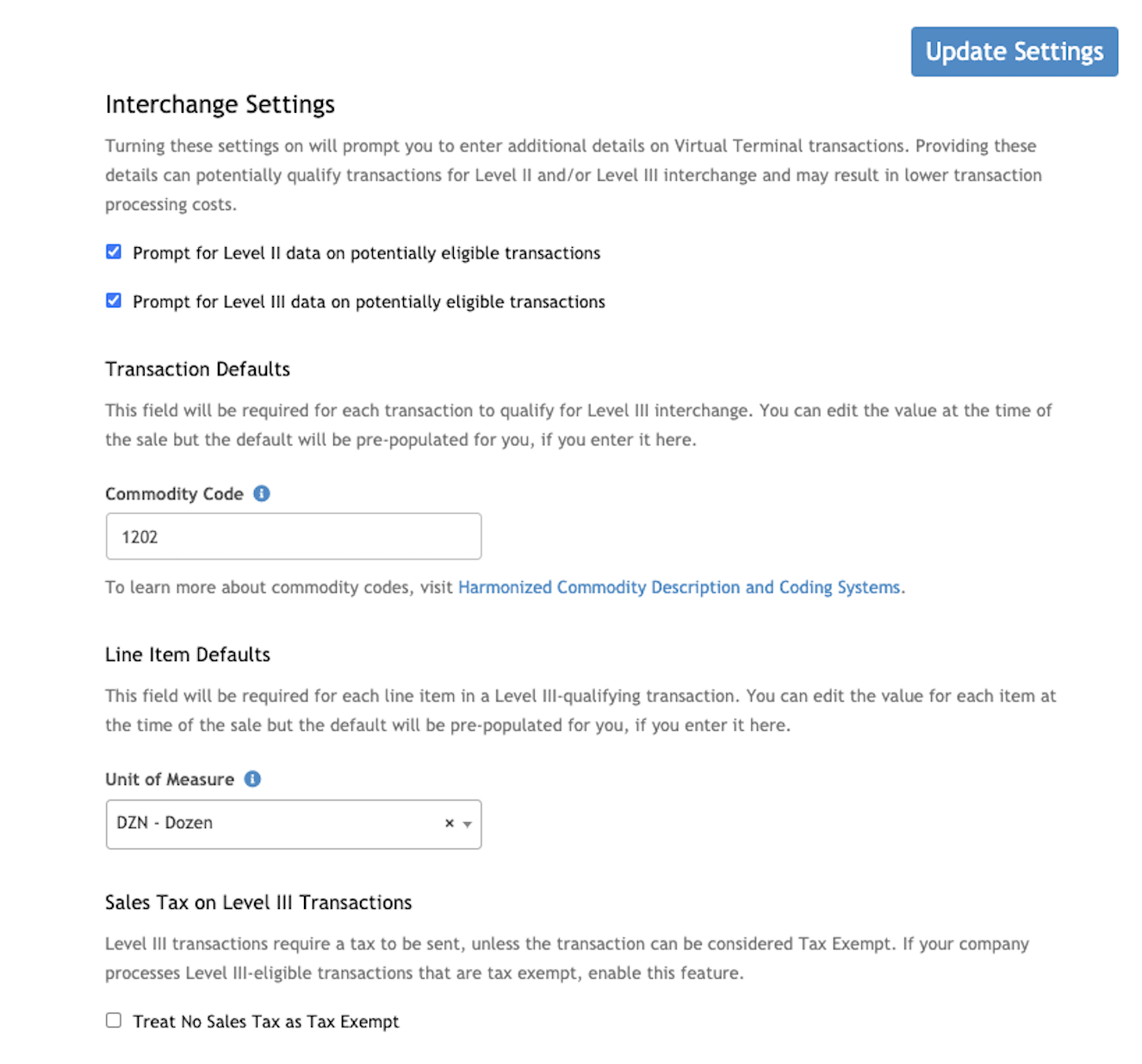 From there, you have the option to set up the default values for the Commodity Code and Unit of Measure. If you have selected these in Interchange Settings, these values will pre-fill for every Level III transaction taken on the Virtual Terminal. If not, you will need to enter this information at the time of the transaction.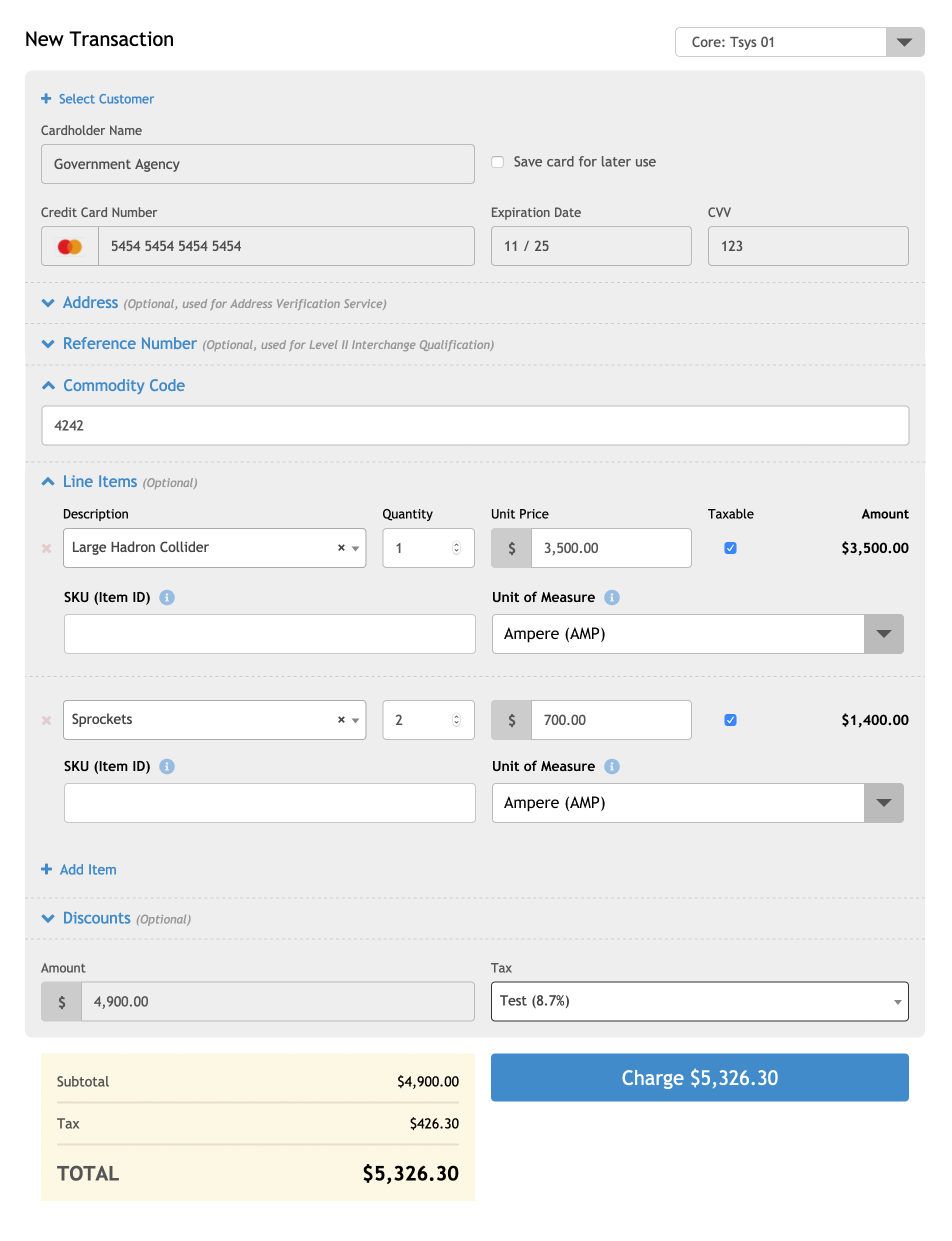 Once enabled in settings, SwipeSimple will automatically check if your customer's card is eligible for Level III Interchange qualification when processing on the Virtual Terminal. Typically only cards labeled as Business, Corporate or Government will be eligible. If the card meets the criteria for Level III, you will be prompted to fill out the following information:
Reference Number
Tax amount higher than $0.00
Commodity Code
Line Item details
Description
Quantity
Unit Price
SKU
Unit of Measure
Providing this information is optional at the time of sale. If you choose to add this additional information, the transaction will be presented by the processor for Level III Interchange qualification.
Please note: The processor controls whether or not a transaction ultimately qualifies for Level III and what the subsequent interchange fee is. This data is not available within SwipeSimple. If you have any questions, please contact your Merchant Service Provider for more information.
If you choose not to add this enhanced data, you can continue without adding it. The processor will not attempt to qualify this transaction for the lower interchange rate.