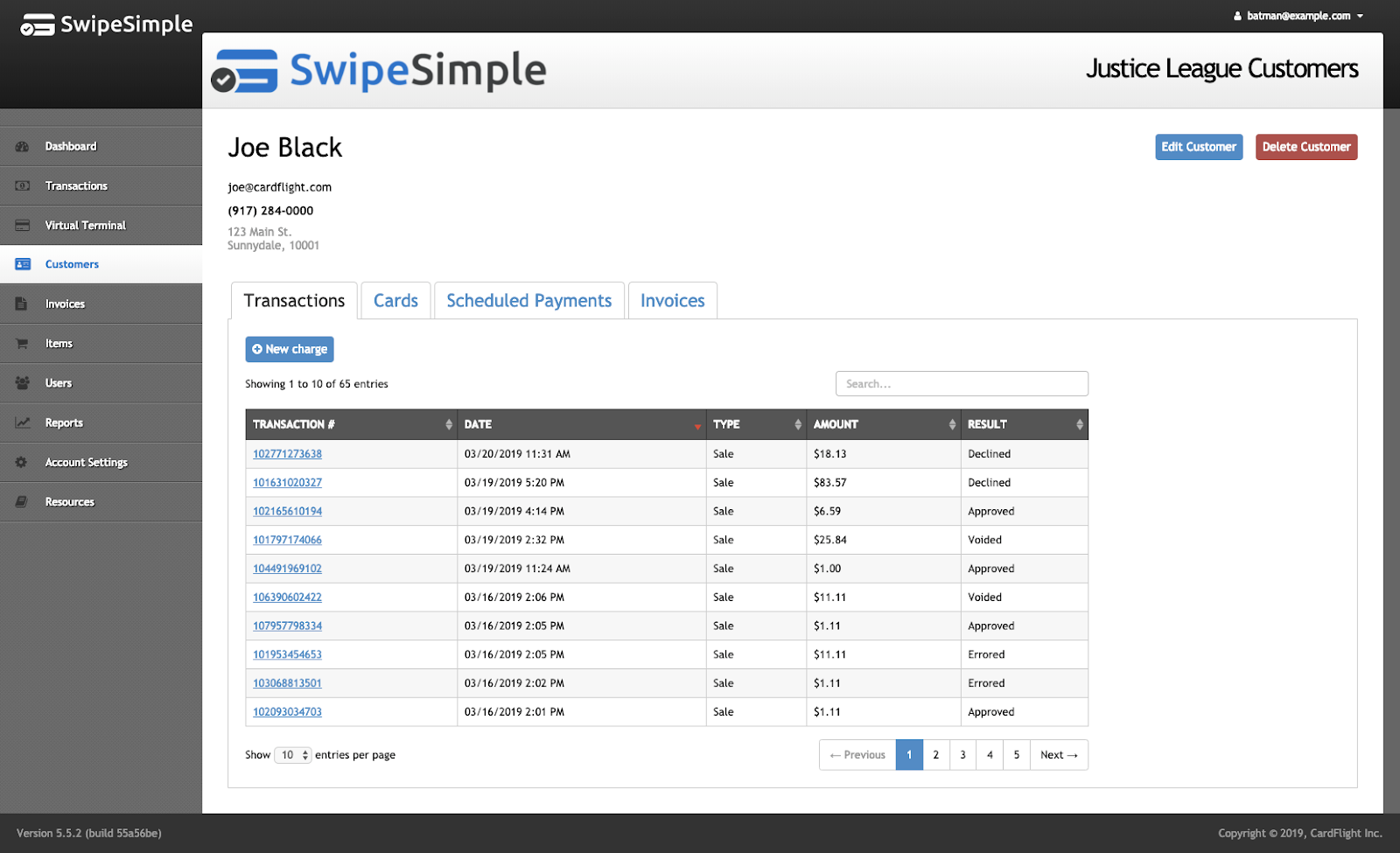 Individual Customer Profiles
To view all information and details relating to a customer, click on the Customer # of the selected customer from the Customers overview page. The customer profile page enables you to view and manage the following:
Customer's Personal Information - View and manage information including Customer Name, Email, Address, and Phone.
Transactions - View Transaction #, Date, Type, Amount, Result.
Cards - View and manage the card information including Card Number and Brand, Expiration, and Cardholder Name.
Scheduled Payments - View scheduled payment information including Description, Type, Status, Start Date, Frequency, Split In (for installments), Amount, and Total Amount.
Invoices - View Invoice #, Date Sent, Due Date, Status, and Amount.