If you have multiple tax rates, a screen will show up, giving you the option to choose the tax rate you want to use. Alternatively, you can choose not to apply any tax to the transaction. Once you've selected the appropriate tax rate, click "next," and the total amount will be automatically updated to show the new total.
Remember, only taxable items in your cart will have this tax amount applied.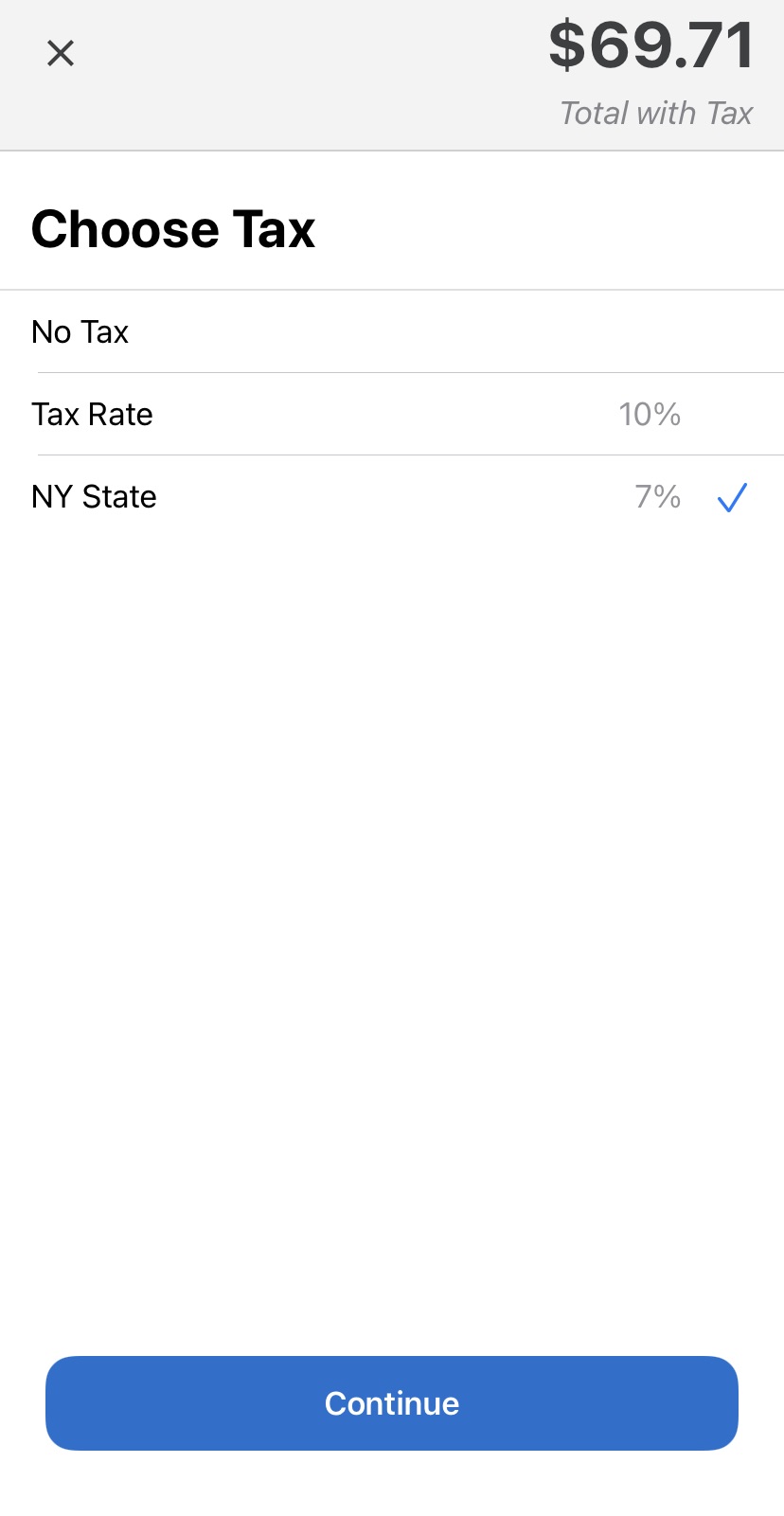 For information on how transactions are taxed with SwipeSimple Register, please visit this article on setting up Item Level Taxes.