Tap Receipt to provide a receipt for your customer. Enter your customer's Email address and/or Phone number to send a receipt as an email or text.

Connect a bluetooth printer to print physical receipts (see Hardware section for details).

You can always send a receipt later from the Transaction Details screen in the Transaction History.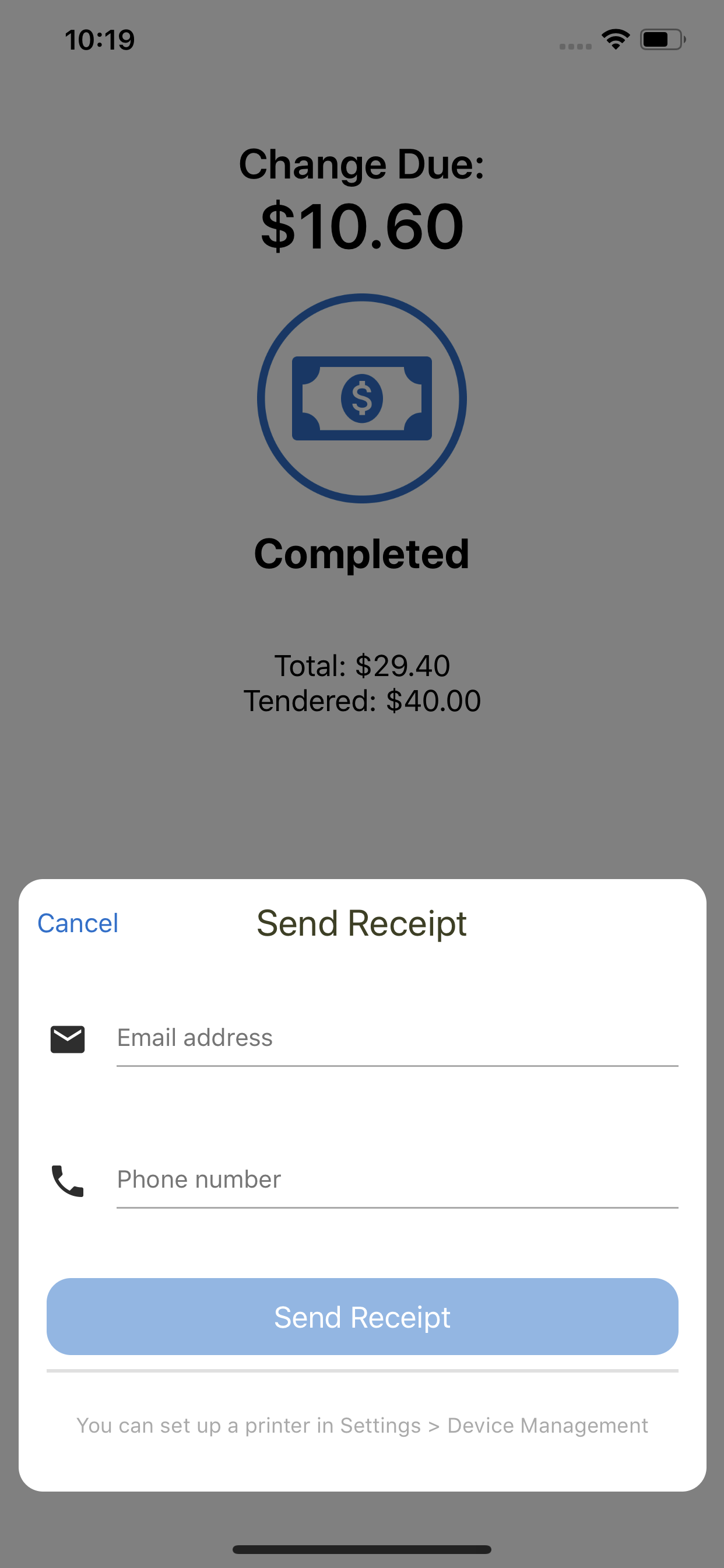 Default information
Every receipt will automatically include the merchant account name, address and phone number*. You may also edit the header or footer on receipts from the SwipeSimple dashboard to include return policies, greeting messages, or website links.
*Phone number is optional for merchant accounts.