If you do not have a card reader, tap Keyed Entry to manually enter credit card details.
Step 1: Select "Keyed Entry"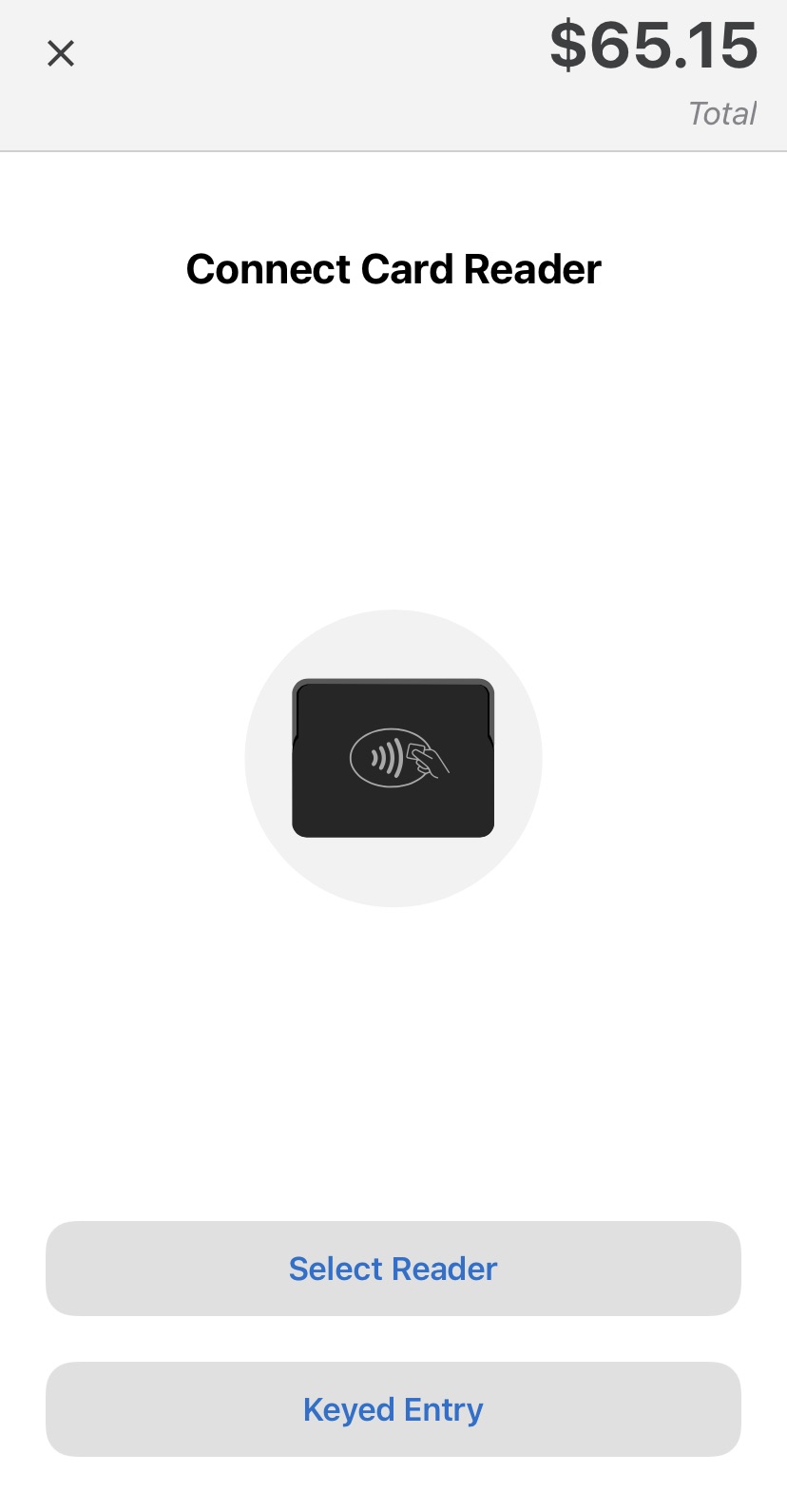 Step 2: Enter card details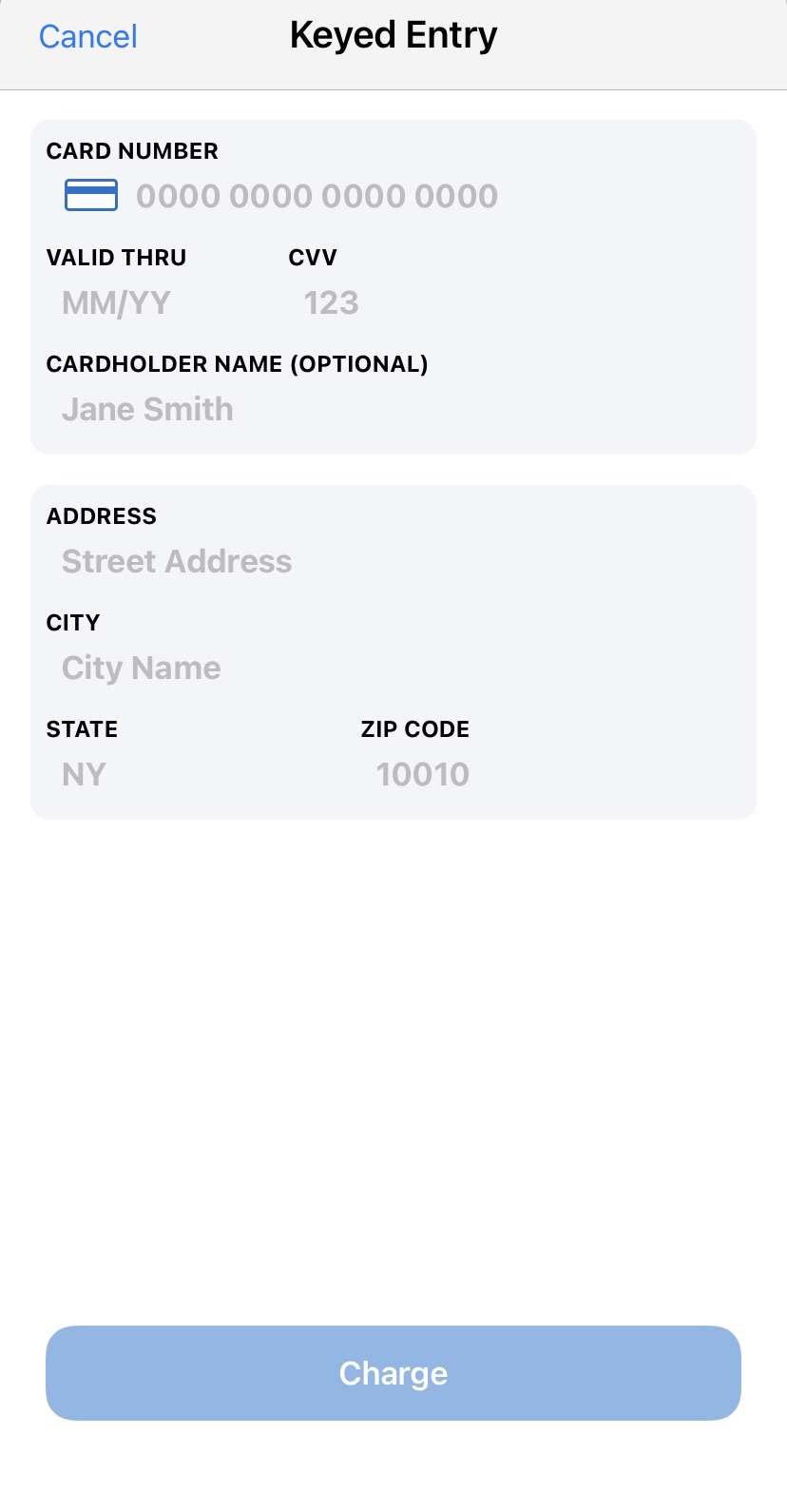 Key enter the Card Number, Expiration Date and CVV Number on the back or front of the card to process the payment.
To add an address for the Address Verification System, tap Add Address and fill out the form fields.