For SwipeSimple accounts with multiple merchant accounts, an Admin user can process payments with all boarded payment devices. Member users can be assigned specific accounts which they can process payments.
The SwipeSimple Reporting Dashboard allows Admin users to view reporting for all Payment Devices or filter to view report data by a single account. Daily Transaction and Batch Reporting will automatically be separated by the payment devices boarded within an account.
Mobile Application
The SwipeSimple Mobile App is designed to operate on one merchant account at a time. If you have multiple merchant accounts (payment devices), you can switch between them by going to Settings and selecting Payment Device. Here you can choose which payment device you would like to use.
Just tap Payment Device to see a list of available Merchant Accounts, then select the account you want to use.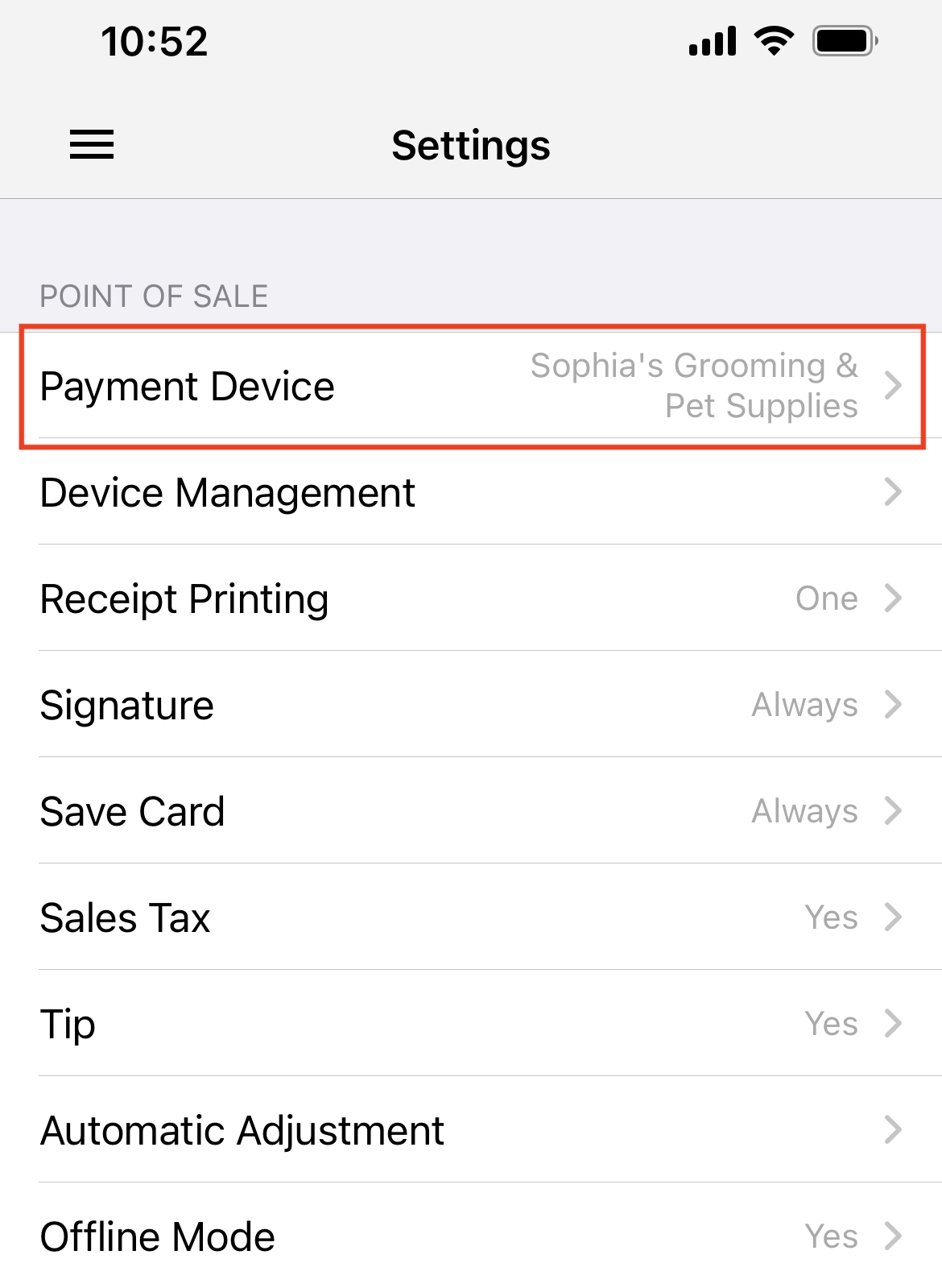 SwipeSimple Web
SwipeSimple's web based transaction options, Virtual Terminal, Scheduled Payments, Invoices, and Payment Links also offer the ability to transition between payment devices.
When processing a payment in the Virtual Terminal, merchants can select which processing account from a drop down option in the payment processing form.

Similarly, Scheduled Payments, Invoices, and Payment Links will include a Payment Device drop down menu in the configuration screen for each of these features. Once a configuration is completed and saved, the selected payment device for processing cannot be edited. A new configuration would be required to switch the payment device for associated Scheduled Payments, Invoices, and Payment Links, and the existing configuration cancelled.

PAX Terminal Devices
SwipeSimple Terminal devices are restricted to processing payments with a single associated merchant account that is specifically tied to your PAX terminal's serial number.