Favorites page enables you to build custom pages of your most used items and discounts (up to 20 items a page) for quick and easy access during a sale.
Favorites page(s) can be accessed from the "Sale" tab.
Please note that favorites page is available on tablet version of SwipeSimple Register, and not currently available if SwipeSimple Register is used on a smartphone.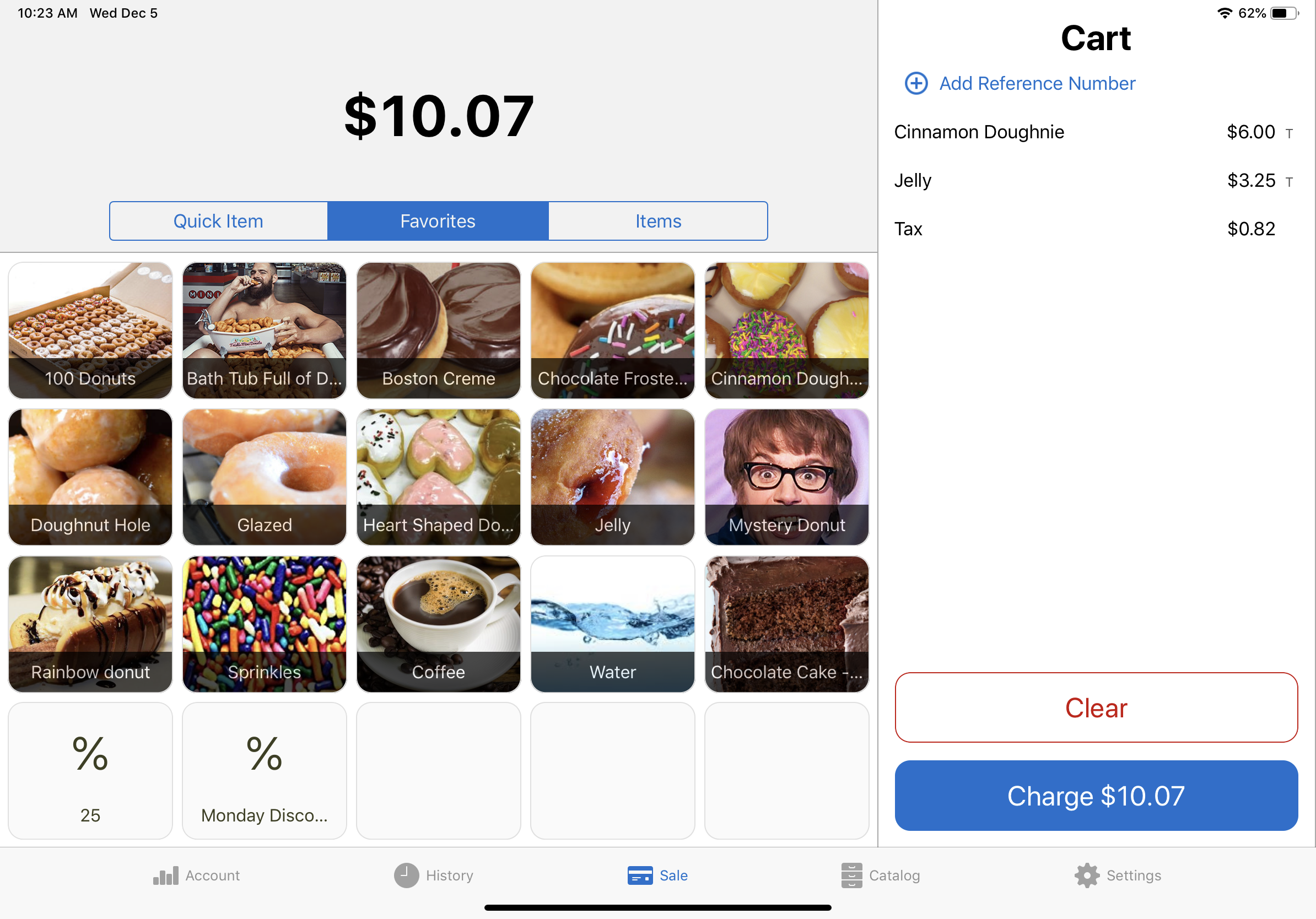 Tap and hold any tile to enter "
Edit Favorites
" mode.
 
Tap on "+ Add" on your desired tile and select your item or discount from the list of existing items.
Create multiple favorites pages to fit your business needs. Each favorites page supports up to 20 items or discounts.
To edit or add a new favorite, tap and hold on any of the squares to enter edit mode. 
Gain quick access to all your frequently used items and discounts during a sale. 
Images for Items
Add Images to Items
Favorites and Item Catalog sections can display images for Items.
Add images through the mobile app or SwipeSimple Dashboard.
To exit Edit Favorites mode
When you're done editing a favorites page, tap on "Done Editing" to save your changes and exit Edit Favorites mode.